6 Training Services For Personal Security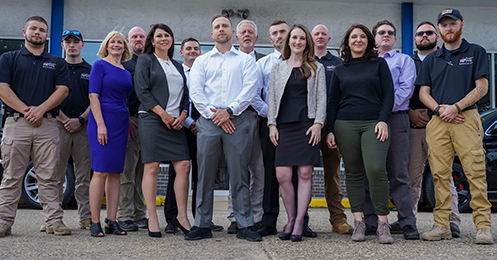 In addition to providing site security, RiP offers personal security training to allow you to defend yourself. One option is the Women and Youth Self-Defense class, which offers skills and trainings to keep you or your loved ones safe. These defense skills are useful in building confidence and improving physical conditioning. Another offered training helps to improve your situational awareness, allowing you to perceive threat before it arrives and avoid dangerous situations. Unarmed Defense Trainings are also available for anyone who is looking to increase strength and feel more secure in their surroundings. For those looking for other ways to build strength and stamina, Jiu-Jitsu training is also offered. Jiu-Jitsu can help increase flexibility, reduce stress, and even lower blood pressure.
RiP also has available training classes tailored for people looking to join their security services. If you are interested in a job, they will train you in everything from handcuff training to radio communication training. They also offer firearm safety classes as well as advanced firearm trainings to create a safe environment for their clients who are looking for armed protection. With these training classes, you will be ready to safely protect others. RiP is always looking for innovated ways to provide safety to their clients and employees. Whether you are looking for to protect others or be protected, RiP has you covered.