ABOUT
Our Facility Security and On-Site Security Experience
At RiP Security, we have experience with a wide range of facilities, from energy plants and financial institutions to retail stores. We've tackled spaces big and small, and we personalize our security approach to every building. Whether you need access control systems, emergency preparedness or mobile guards, we'll offer a solution that fits your every need.
Learn More
Our On-Site Security Options and Structure
RiP Security offers various services to meet your healthcare security needs. Learn about what we can do for your facility.
24/7 Monitoring and Rapid Response
Hospital security can benefit from our 24/7 remote monitoring in areas throughout your building. While hospitals and healthcare facilities operate around the clock, security risks can happen at any time. RiP Security installs CCTV cameras around your building to monitor entrances, stairwells and rooms all day, every day.
Our security personnel is trained to alert you to any suspicious behavior on the property. If they see something requiring an immediate response, we'll send guards to take care of the situation right away. We'll make sure you're in the loop every step of the way, and we'll offer improvements for your security practices if we find any weaknesses during our monitoring time.
Learn More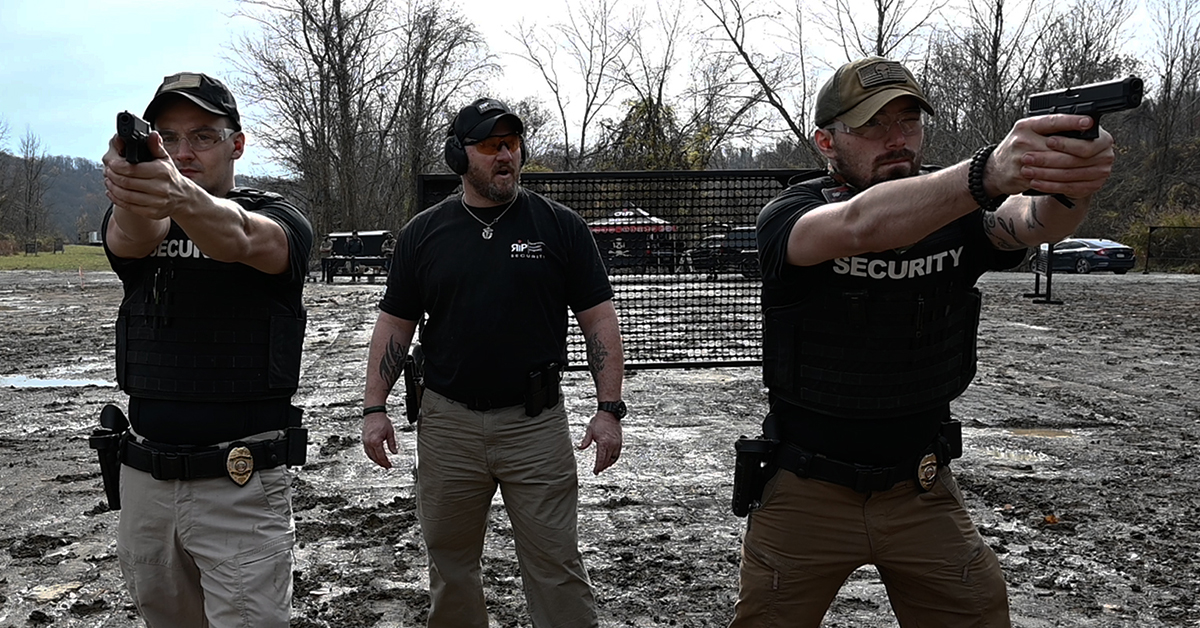 Armed and Unarmed Guarding Options
With high visitor volumes, healthcare facilities and hospitals need trained experts on-site to manage crowds and respond to dangerous behavior. Our armed and unarmed guards are prepared to react to hazards, control crowds and help visitors, patients and employees when they need it.
Our unarmed guards offer discreet protection in high-traffic areas. They can blend into crowds while keeping a watchful eye over behaviors. Their services can include guiding people through waiting rooms, helping individuals when they're lost and removing people from the premises when required. Without high-impact weapons, our unarmed guards can increase a sense of safety in your building without creating tension among visitors.
We offer our armed guards for high-profile areas or unsafe neighborhoods. While you might not have an armed guard stationed inside your waiting room, you can use them around your building's perimeter or at entrance points to protect people inside.
Learn More
Roving Guards and Mobile Patrol
Our roving guards and mobile patrol monitor your property's surrounding area in a patrol vehicle. This practice acts as an excellent deterrent for crime in your area, and it can make community members feel safer.
Mobile patrol units know what to look for when surveilling for threats, and they understand the best response methods. While their priority is protecting your property, they act as a safe presence for anyone in the area.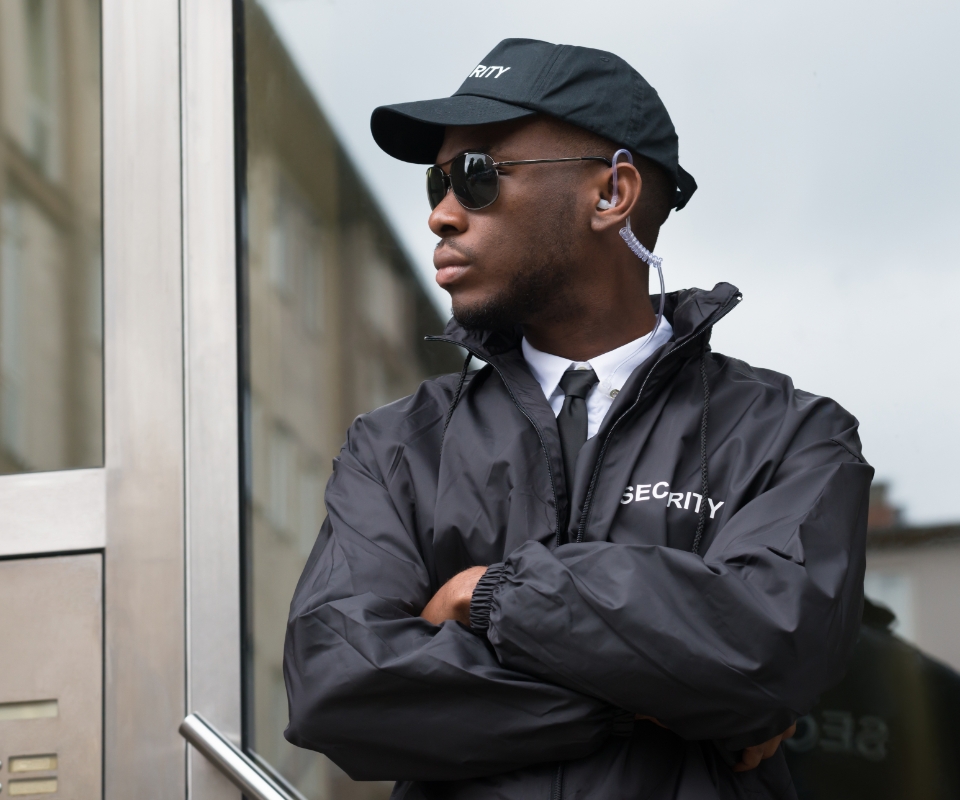 Access Control Solutions
Various regions in your facility likely have sensitive information or valuable equipment. Access control systems will regulate these areas and ensure only authorized personnel can enter with a key card or pin entry.
While our access control solutions are helpful for physical safeguarding, they can also be valuable for protecting computerized data. Healthcare facilities and hospitals deal with sensitive data around the clock, and our access control systems ensure this information stays secure at all times.
Remembrance.
Innovation.
Progression
Walking Escort and High-Risk Patient Monitoring
Hospitals require protection for their patients as much as their visitors and staff. As a part of our hospital security services, we provide walking escorts and patient monitoring for high-risk individuals.
Our escort and monitoring services offer support for patients who are disoriented, aggressive, substance-impaired or suicidal. Patients who fall into these categories may lash out in their rooms or as they're walking through the building. This behavior can hurt the patient and those around them.
When you trust RiP Security for high-risk patient monitoring, we'll remain calm during any event and de-escalate the situation to prevent harm. Our security guards will also report any potential dangers in a room or during transport for preventative response. Escorting and monitoring can also involve preventing falls and IV line removals.
Under our care, your high-risk patients will remain safe.
Learn More about us
RiP USA Credentials

Why Choose RiP Security?
At RiP Security, our guards undergo extensive training to prepare for any risk or security threat. While they maintain a close eye on every area in your facility, they can also be friendly and kind to the general public when people need assistance. Our focus at RiP Security is caring for those we protect, and we ensure your staff, visitors and patients are safe around the clock.
We provide custom solutions for every client to ensure they feel secure. Our company is owned and operated by members of the U.S. Special Forces. We know what it takes to protect people, and we're here to provide these services wherever you need them.
To learn more about our hospital security services, get in touch with our team today. We're licensed to provide security guard services in Pennsylvania, West Virginia, Ohio, New York and Texas!
Request a Quote