ABOUT
The Importance of School Security


Approved School Security Guard
Schools are where kids will spend most of their time, whether they're first graders or college sophomores. With large groups of kids, teachers and staff moving through school buildings every day, there are various security risks with educational institutions.
There are natural security concerns that come with large groups, from general disarray to fighting. Especially with younger kids, these risks can be even more prevalent. Security services can keep crowds controlled and respond to disputes quickly to reduce the risk of injuries. Beyond these common concerns, there's a chance of theft, vandalism and violence.
With hundreds, potentially thousands, of kids filing through the school entrance every morning, the chance of a security risk going undetected is high. With dedicated security offers, you have trained professionals dedicating their time to looking for suspicious activity. This practice can significantly reduce the risk of intruders, and it gives you time to focus on other processes in the building.
School safety is valuable to students, teachers, staff and the community at large. Parents want to know their kids will be safe, and children want to feel protected from danger. An established security plan with guard services can make all the difference.
Types of Educational Institutions We Serve
An educational institution can refer to several different types of schools, and at RiP Security, we offer solutions for many different organizations. We serve:
K-12 schools: K-12 schools can be small or large, but they all require protection for young kids, dedicated teachers and support staff. We provide school security guard services for private and public institutions, from elementary school to high school.
Higher education institutions: Higher education can include community colleges, universities and trade schools. These institutions come with the challenges of managing multiple buildings and monitoring large properties. RiP Security has the resources to cover these larger institutions, including singular buildings and entire campuses.
Club sports and sporting events: School-sanctioned events are a significant part of educational institutions, and they're often more unregulated than a typical school day. Parents, friends and community members enjoy these events, so you need protection for a more diverse group in locations that require close monitoring. With our events services, we're prepared to handle these situations for superior protection.
Learn More
Our School Security Guard Solutions
At RiP Security, we know that different educational institutions have different needs. We tailor our security solutions to your specific requirements, ensuring we confront any challenges, prevent losses and mitigate risk.
24/7 Monitoring and Rapid Response
Schools are bustling with activity throughout the day, leaving room for safety concerns like fights, theft and the use of weapons. Our 24/7 monitoring ensures your property is safe around the clock. The presence of security guards alone can act as a natural deterrent for dangerous behaviors, but our team will be ready to respond should an event arise.
Our guards can extend their watchful eye to the various regions on your campus with CCTV systems, from parking lots to stairwells. If you encounter any security concerns, you can give our patrol members a call, and they'll be there as soon as possible, regardless of where they are. With stationary guards, foot patrol and mobile units, your campus will have the comprehensive monitoring it needs.
Learn More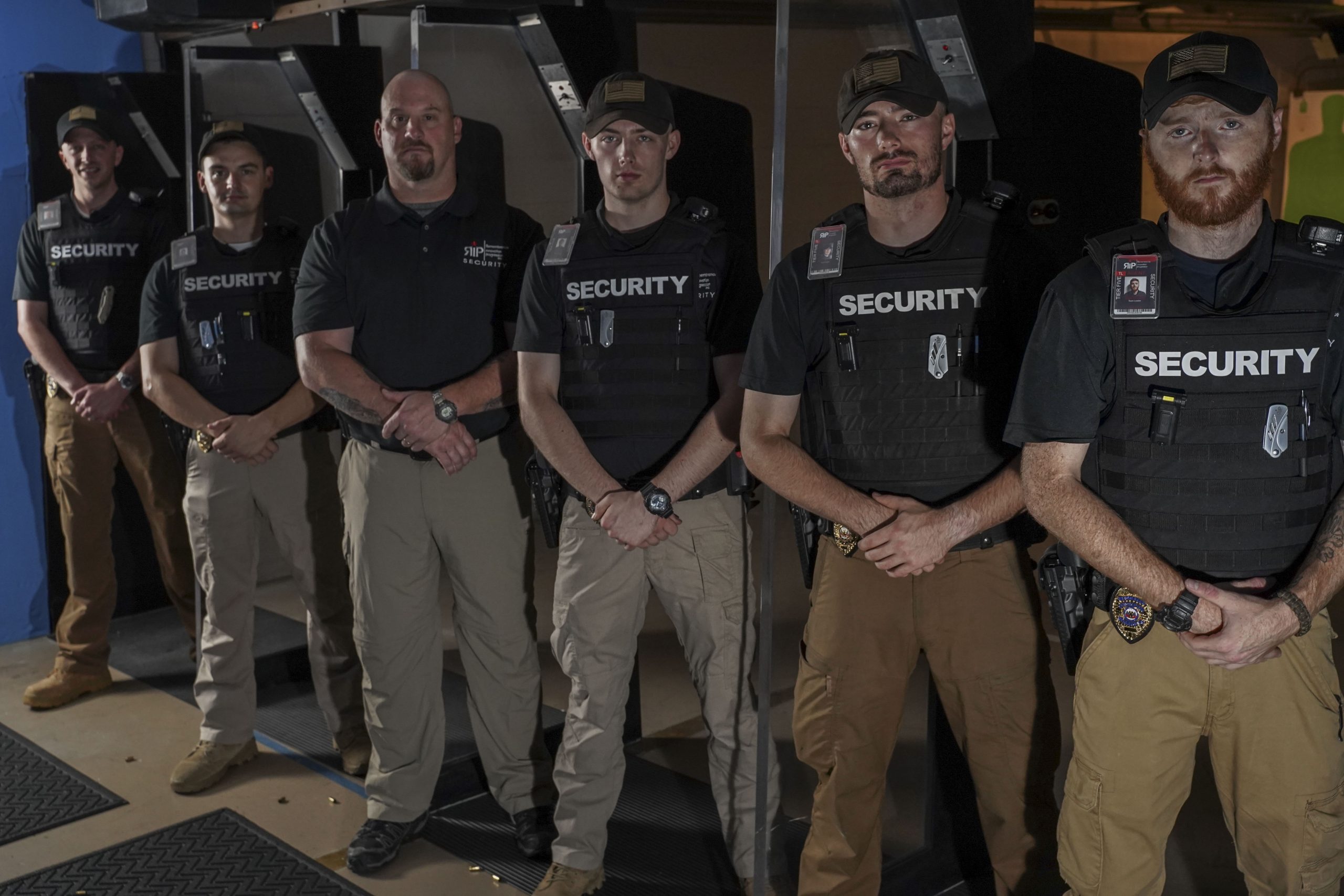 Armed and Unarmed Guarding Options
Your guard needs will vary depending on your location and its potential risks. Our unarmed guards are prepared to keep a watchful eye on the premises and keep students safe during fights and classroom disorder. They can also offer assistance when students or staff need help onsite.
When you need armed guards, our team is quick to respond. Should your institution encounter an intrusion involving theft or violence, our armed guards will provide the immediate protection your staff and students need to find safety and sidestep any risk.
Learn More
Event Security
Sports games and other school-sanctioned events come with more disarray than classrooms, cafeterias and school hallways. Whether your school has a big game or it's graduation season, your institution is going to draw a crowd. With less structure and a lax entrance policy, these events require reliable security services that can keep track of entry and respond to any problems that occur during the event.
RiP Security can provide guards for entrance monitoring. These trained professionals will ensure all visitors are permitted to enter and confirm that they don't have any unwanted items or substances in their possession. This job also leads to organization and crowd control. Our guards will maintain a smooth flow of foot traffic from the entrance and prevent any altercations or disruptions from the crowd.
Beyond access and crowd control, we train our patrol team to respond to medical emergencies when they happen. Large crowds increase the chances of injury, like falls leading to cuts and scrapes. When people get hurt in a crowd, it's critical to separate the sea of people to get to the injured person and tend to their injuries. Our guards will control the crowds and handle first aid needs if they happen.
When you need security management for sports and special events, get in touch with us.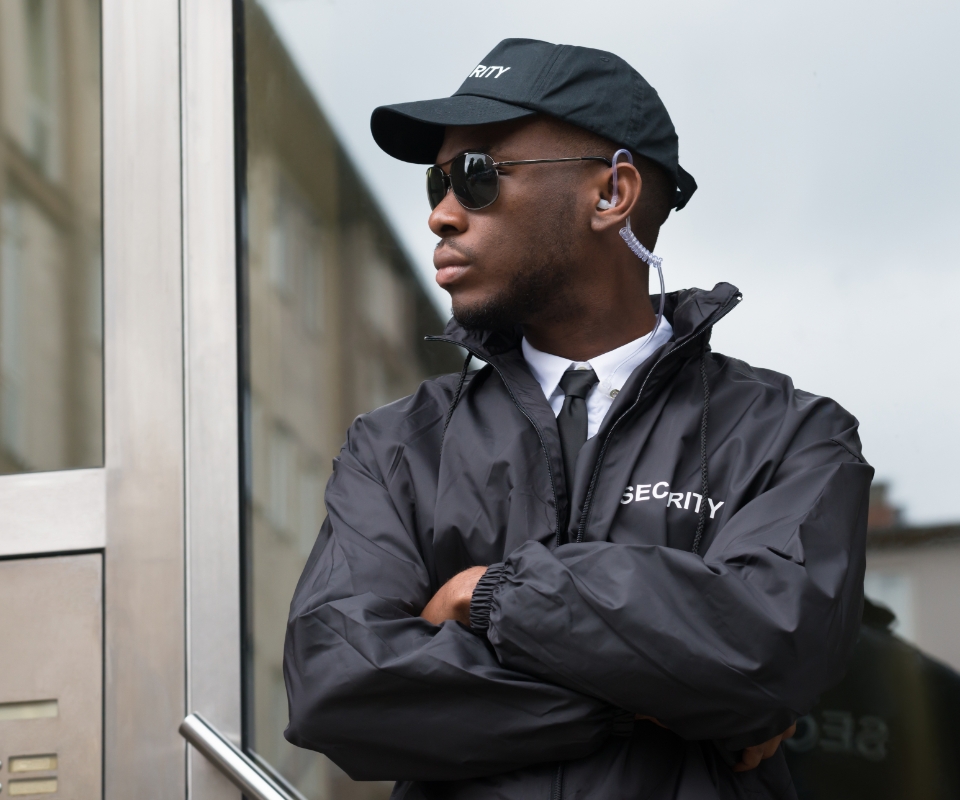 Access Control Systems
Schools, colleges and universities can have hundreds to thousands of students and staff on campus. People filter in and out throughout the day, making access control a vital aspect of your security needs.
RiP Security offers advanced access control systems to maintain authorized entrance into buildings and various areas on the property. We can keep guards posted at the main entrances as kids file into the building for classes. Our trained guards will look out for questionable situations and keep the property regulated.
Our access control services also include the use of advanced technology to strengthen our security practices. With code systems and key card entry, we can monitor access to specific rooms and buildings as your school requires.
Remembrance.
Innovation.
Progression
Why Choose Us for School Security Guard Services?
RiP Security is your single resource for security needs. Our comprehensive services consider the unique needs of your educational institution to determine the right solutions for your property.
Former members of the U.S. Special Forces lead our company. We know what it means to keep people safe, and we do everything we can to take care of the people under our service. Our team understands the most effective techniques for surveillance and protection, and we train our guards to use these techniques with fast response times.
Beyond our security abilities, our team is friendly and welcoming to teachers, staff and students alike. While they offer high-performance skills when the situation demands it, our security personnel also create a comfortable space for those they protect.
Learn More about us
RiP USA Credentials

Trust RiP for Educational Institution Security
RiP Security is a company based in Pittsburgh, PA. With military veterans leading our services, we know what it takes to care for kids, teachers and staff in educational institutions. When you're ready to introduce advanced security services to your campus, get in touch with our team today. We're licensed to provide security guard services in Pennsylvania, West Virginia, Ohio, New York and Texas!
Send us a message