ABOUT
Why You Can Count on RiP for Security Services
RiP Security is a veteran-owned company dedicated to caring for government agencies and their staff. While we want to protect property and prevent losses, we also want to bring the peace of mind you're looking for to your organization. With former U.S. Special Forces members on our leadership team, we know what it takes to care for you and your staff.
We train our security guards to handle security threats effectively and professionally. They know the necessary protocols for minor and major threats and will respond immediately. Beyond our security procedures, our trained guards are also welcoming when they need to be. If you integrate stationary guards at your building, your staff can expect kind and friendly interactions at the door.
At RiP Security, we take a turnkey approach to our services. Your needs will vary based on your property, location and assets. Our team will determine your security challenges to deliver the appropriate services for your organization.
Learn More
GSA Security Solutions From RiP
As government security contractors, RiP Security provides various protective services to government agencies. Our services cover a range of security concerns from access control to premises monitoring. Learn more about our capabilities and how we can support your organization.
24/7 Monitoring and Rapid Response
Your government agency may experience security concerns during the day, but closed hours may lead to more risks. Our 24/7 monitoring services keep an eye on your property after you and your staff have left the building.
While we can keep guards posted at various areas on the premises, closed-circuit television (CCTV) cameras are a standard method for monitoring around the clock. We install advanced cameras in multiple places to give our team a comprehensive view of your building. RiP Security guards will watch security footage through the night to ensure there are no thefts, vandalism or other forms of crime on your property.
If our guards see high-risk behaviors, such as a person attempting to break in, they will respond immediately. We'll send a patrol team to your property to handle the threat and prevent damage. When our guards see suspicious activity, we'll alert you right away to keep you informed about our security practices.
Learn More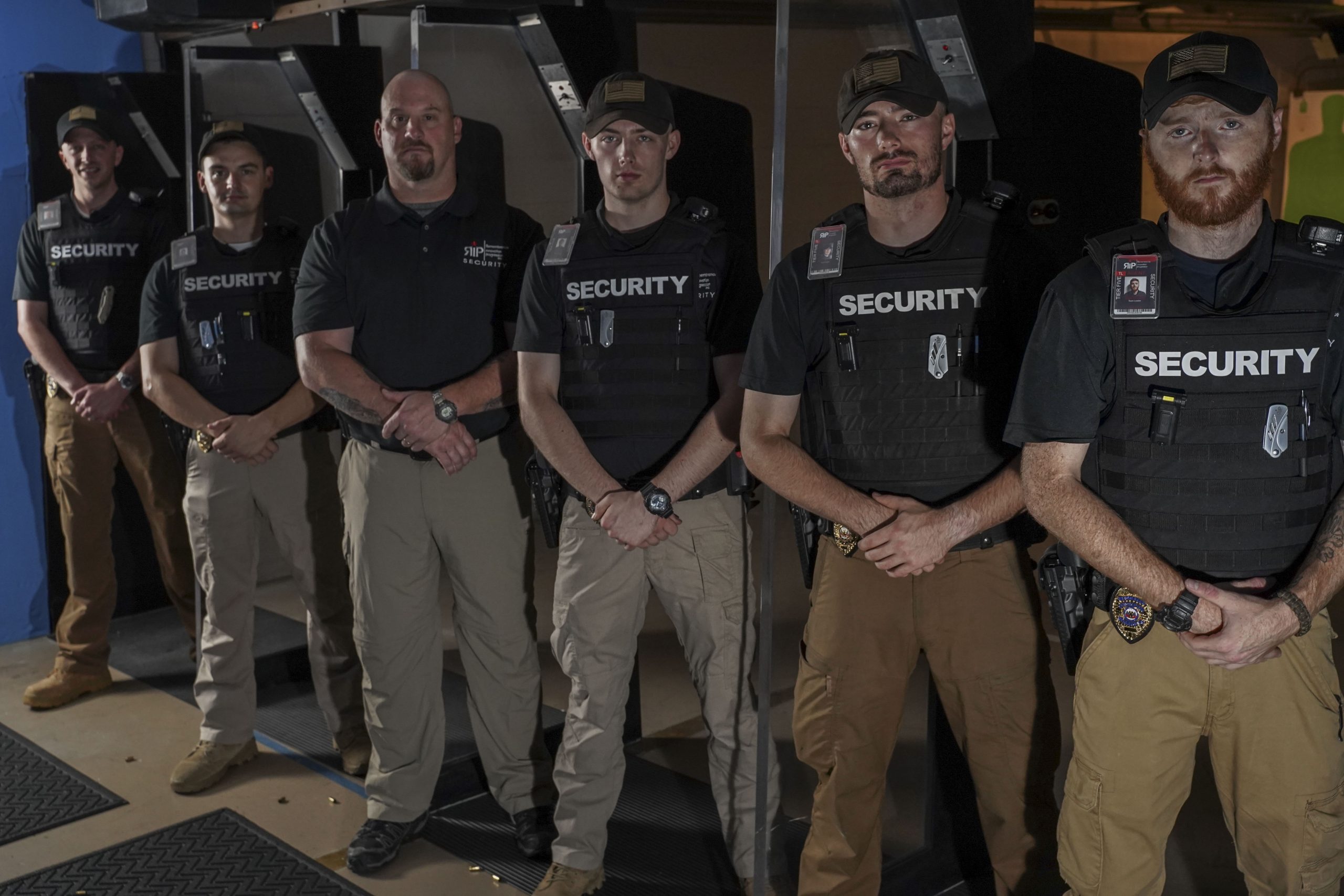 Armed and Unarmed Guarding Options
Your security needs will depend on the government agency you run. As professional security contractors, we'll determine the risk level of your operation and what type of protection you need.
Many buildings will use a combination of armed and unarmed guards around their property. Our unarmed patrol members are helpful in high-traffic areas where you need crowd control or emergency response. Unarmed guards have advanced defense skills to respond to threats if required, but they're primarily there to ensure order and provide assistance to staff and the general public.
We station armed guards in locations with high threat potential or valuable assets. In these instances, armed guards will act as a deterrent against criminals and respond to any severe dangers. While our armed guards are prepared to act, they can also maintain a low profile.
Learn More
Roving Guards and Mobile Patrol
While our remote monitoring is a helpful tactic for identifying security threats, we also provide mobile patrol for additional protection. The goal of our roving guard services is to cover more ground than stationary or foot patrol and respond to any security concerns as soon as they enter the premises.
Our mobile security officers will circle your property in their patrol vehicles, remain vigilant and look for suspicious activity. The patrol vehicles act as a deterrent on their own, warning potential criminals of officer presence. They will also respond to emergencies quickly and act as a visible resource in the community.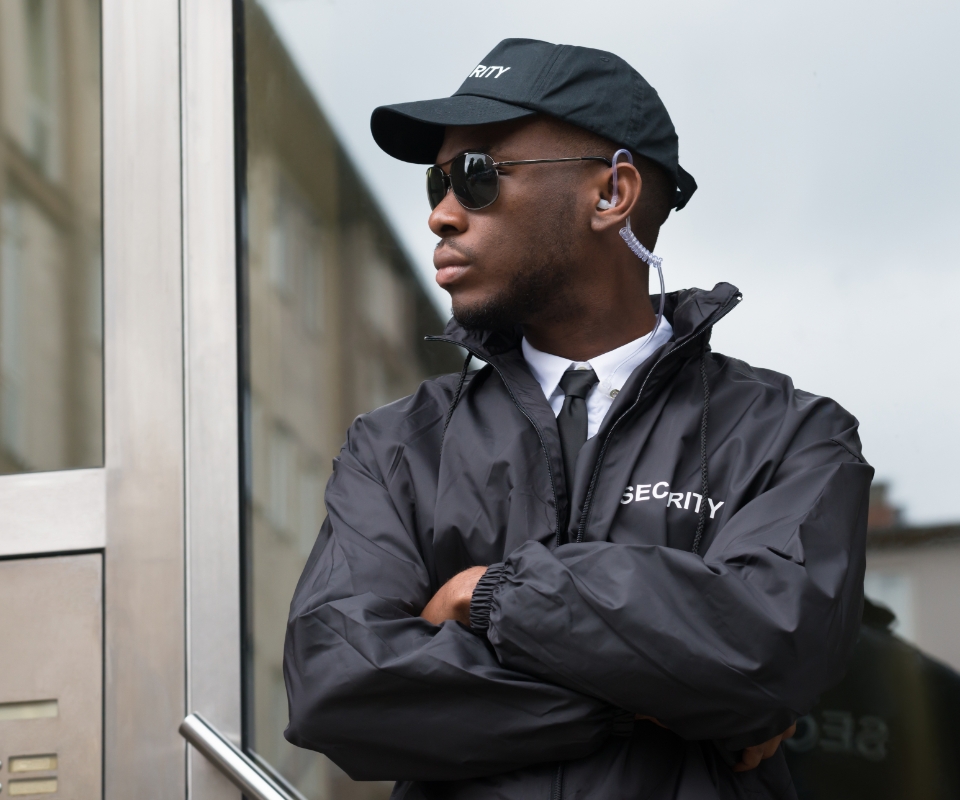 Access Control Solutions
One of the primary security risks in any building is entrances. Most properties will have one or two main doors and at least one back entrance. Access control ensures only authorized personnel can use specific entryways. Your access control methods can also include rooms inside your building, like offices or storage areas with valuable assets.
At RiP Security, our access control solutions include physical guarding solutions and advanced technology. Our trained guards can be stationed at specific entrances to look for unauthorized individuals. For example, you may want a guard at your employee entrance checking IDs and monitoring the door.
With access control technology, code entry and key card swipes can give you oversight on authorization clearances. If there are specific rooms on your property with high-value assets, you can provide codes and cards to qualified staff. We can also use protective access control on your technology to prevent unwanted access to classified or sensitive data.
Remembrance.
Innovation.
Progression
Safety Consulting Services With 2Six Advisors
RiP USA is determined to bring safety and security to government agencies in Pennsylvania, West Virginia, Ohio and New York. While RiP Security protects your property from crime, 2Six Advisors helps you improve safety practices within the workplace.
Workplace safety is essential, whether you run an operation with large machinery or you're an administrative office. Safety practices can include emergency response plans, risk assessment and hazard recognition.
With consulting services from 2Six Advisors, you can give your staff the tools they need to respond to emergencies and prevent hazardous scenarios. The team will help you design and implement a health, safety and environment plan that reflects your agency's unique needs.
Learn More about us
RiP USA Credentials

Trust RiP Security for Government Facility Security
RiP Security is a company based in Pittsburgh, PA, that provides advanced security services to government organizations through the GSA. We offer short-term and long-term services according to your requirements. You can count on our team to care for your property and the people who occupy it. To learn more about our capabilities, get in touch with our team today. We're licensed to provide security guard services in Pennsylvania, West Virginia, Ohio, New York and Texas!
Request a Quote