ABOUT
Why Can You Trust Us for Bank Security Management?
RiP Security is a veteran-owned company dedicated to caring for people and their property. Our leadership team includes former members of the U.S. Special Forces who understand the best protection and emergency response methods. We provide extensive training for every security guard to deliver a rapid response to threats and gauge the proper security behaviors based on the threat level.
Our goal is to create custom security solutions based on your property and assets. We develop our security plans based on your needs, from multiple guard types to secure transport. While our patrol members know how to respond to threats, they're also friendly and welcoming with customers and staff to create a safe and comfortable environment for those we protect.
Learn More
On-Site and Remote Security Options From RiP Security
RiP Security offers various services for protecting your staff, clients and assets. With our turnkey approach, we find the best surveillance and protective strategies to secure your perimeter and deter unauthorized entry. Learn more about our physical security for the banking industry and how your institution can benefit.
24/7 Monitoring and Rapid Response
Bank security management requires surveillance around the clock. While security threats exist during the day as clients enter and exit, there are also risks after hours when theft or vandalism may occur. Our trained patrol members offer 24/7 monitoring with CCTV surveillance.
We set up advanced cameras in locations throughout your property, including entrances, stairwells and locked rooms. Our security professionals will maintain a watchful eye on the activity in your building and respond immediately to any sign of unsafe behavior.
Beyond rapid response to immediate threats, our guards know to identify potential hazards during continuous monitoring. If they note any suspicious behavior on your property, they will alert you and your staff promptly.
Learn More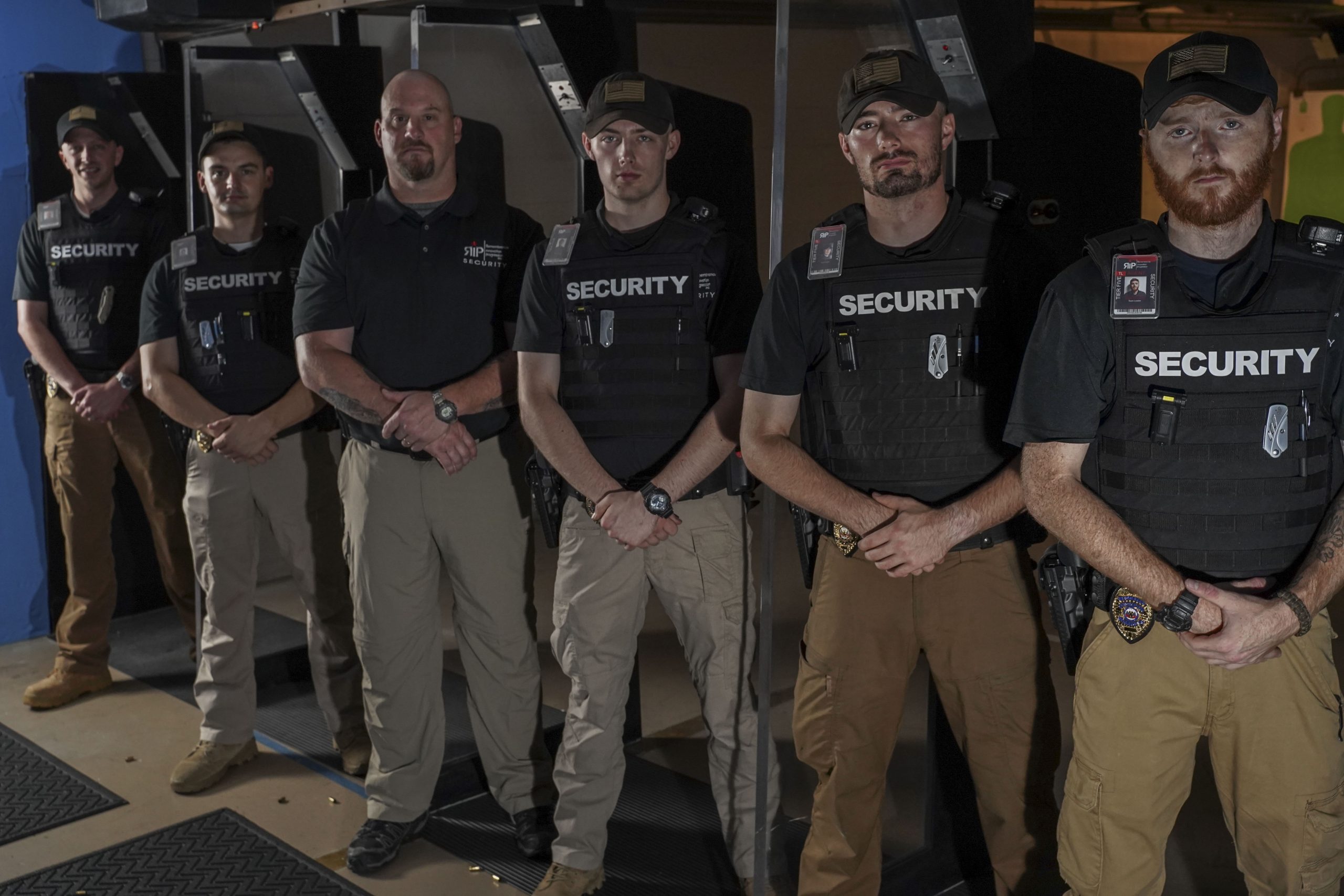 Armed and Unarmed Guarding Options
In the financial world, you confront high-value assets and important figures each day, and it's critical to remain protected accordingly. RiP Security offers armed and unarmed guard options to monitor the bank floor, watch entry points and guard safes and other storage areas.
We can help you identify the best arrangement of armed and unarmed guards in the building. You may choose to use unarmed security services on patrol inside to guide clients to suitable locations and to respond to emergencies if they happen.
Our armed guards can survey critical points like back entrances and safes to protect your institution's assets. These professionals know how to remain low-profile while acting as a deterrent for crime.
Learn More
Roving Guards and Mobile Patrol
With so many high-profile areas and people in a bank setting, it's vital to have security services with a broad reach. While our remote teams can watch your property via surveillance cameras, our mobile patrol monitors your bank's perimeter.
Financial institutions exist in various sizes, and when the property is on the larger side, mobile patrol ensures every part of your perimeter is secure. Our security officers use patrol vehicles to circle your property and look for any suspicious behavior nearby. They take time to respond to security threats as needed, and they act as a high-visibility presence in the area. Our patrol vehicles also provide a visual cue prompting criminals to stay away.
Transportation and Cash-In-Transit Security
Money transportation is a significant aspect of banking security solutions. When cash is in transit, it's vulnerable to criminal activity, making security measures critical for these events.
At RiP Security, we understand the importance of guarded transport for your bank. Our transportation team implements a travel strategy by analyzing threats along the route and creating a course of action that minimizes exposure as much as possible. We also devise backup paths for emergency response.
We use discreet vehicles to prevent unwanted attention during transport, and our guards wear professional attire to remain low-profile. With their security training, they know when a threat requires an immediate response. Confrontations can include verbal de-escalation and armed resistance. With our secure transport, your cash-in-transit will reach its destination.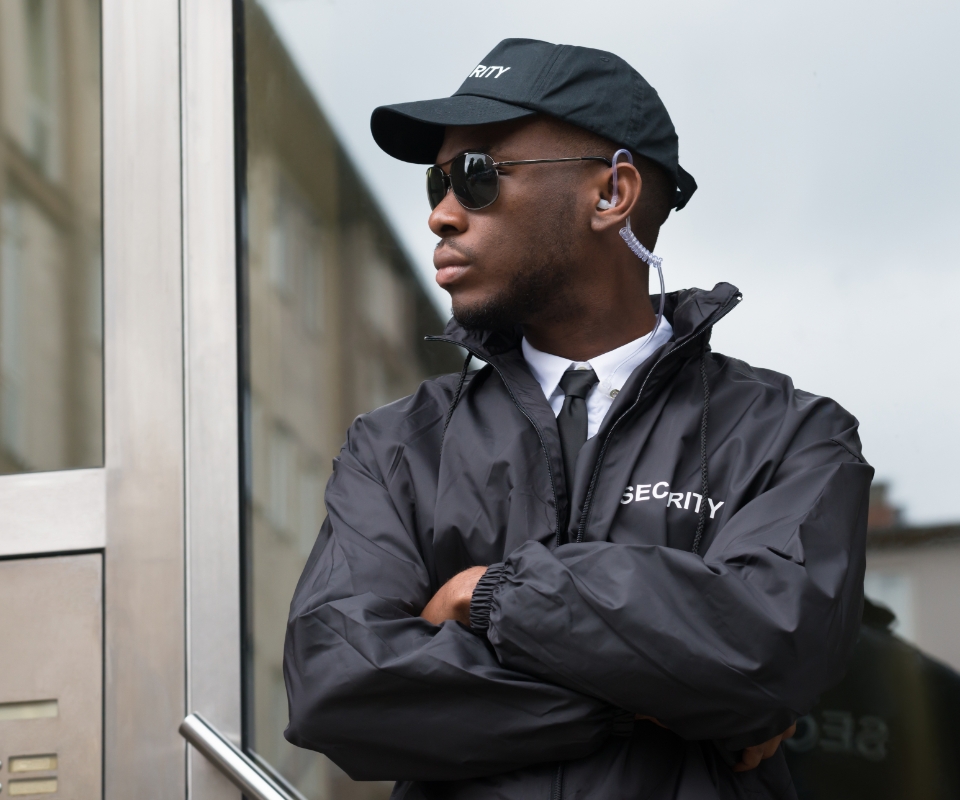 Access Control Solutions
Your bank's entrances play a critical role in your building's security. Access control for banks will monitor who enters and exits, preventing unwanted individuals from crossing the property line.
At RiP Security, our access control services include stationary guard services and security technology. We can post our trained guards at all entrances, including main doors, employee entries and side doors.
Technology includes code entry or key card arrangements that can regulate entrance to specific rooms or locations. With authorized personnel and regulated access, you can ensure all individuals have permission to enter high-profile areas. We also integrate access control into your institution's technology to authenticate users and protect your data.
Remembrance.
Innovation.
Progression
Safety Consulting Services With 2Six Advisors
RiP Security protects your financial institution from losses and damage, while 2Six Advisors focuses on workplace safety. As with any corporate environment, financial institutions need to have emergency response plans and maintain safe behaviors on the property to keep workers safe and healthy.
With safety consulting from 2Six Advisors, you can identify the best plans for safe habits, including training programs, risk assessment and safety leadership coaching.
Learn More about us
RiP USA Credentials

Choose RiP Security for Financial Security Solutions
Based in Pittsburgh, PA, RiP Security provides the preventative measures and patrol teams you need to protect your institution and the people inside it. We do everything in our power to care for your staff, clients and property. To get started with our financial security solutions, get in touch with our team today. We're licensed to provide security guard services in Pennsylvania, West Virginia, Ohio, New York and Texas!
Send us a message