About


Firearm Training

Many individuals own guns, but not everyone knows how to safely and effectively operate them. Firearms can be dangerous when mishandled, so they should always be treated with the utmost respect and care. Whether you're a prospective, new or long-time gun owner, it's crucial that you have the necessary weapons training to responsibly employ your gun in both defensive and recreational scenarios.

At Sacrifice Instruction Group (ZIG), we offer advanced handgun and long-range rifle training to equip gun owners with the skills they need to safely and confidently wield a firearm. Our veteran-owned and -operated business comprises many experienced trainers who specialize in delivering tailored solutions to our clients.
Advanced Firearm Training

When you sign up for firearm training with us, our certified instructors will teach you the ins and outs of gun safety, including everything from loading and unloading your weapon to defensive handgun techniques. We strive to make the community a safer place by teaching individuals how to properly operate their guns while also developing a respect for them.

Whether you're looking to defend yourself against home intrusions or improve your hunting skills, the talented trainers at ZIG will assist you with dynamic, individualized training sessions.

Basic Firearms Function and Safety Courses

There's no aspect of weapons training more crucial than basic function and safety. The ability to accurately and reliably operate a firearm is essential to protecting yourself and others around you. Through our comprehensive firearms training course for beginners, our instructors will teach you how to safely shoot and handle numerous types of weapons under expert supervision.

This course offering focuses primarily on gun safety, helping learners gain the skills necessary to prevent accidents resulting from misuse and ultimately wield a firearm as responsibly as possible. Our safety training class includes demonstrations and instruction regarding proper handling techniques, basic firearm operation, ownership laws and more.
Tactical Training
Our instructors will take you beyond the basics of firearm operation with our dynamic tactical training classes. This program was designed to teach new and experienced gun owners alike how to deploy their firearms with advanced marksmanship techniques. Our tactical weapons training courses include proper carry, target designation, strategic movement, defensive shooting, firing positions and other tactical procedures.
Our goal is that you'll leave training with a more comprehensive understanding of your weapon.
Handgun and Self Defense
If you carry or are planning to carry concealed for defensive purposes, our handgun training courses will give you the skills and knowledge to confidently protect yourself against threats. Whether you're looking to safeguard your home against intruders or defend yourself in public spaces, our experienced instructors will give you the tools you need to do so safely and efficiently.
When you sign up for our self-defense handgun training, you'll learn the fundamentals of proper handling, clearance, drawing, safety and various defensive strategies.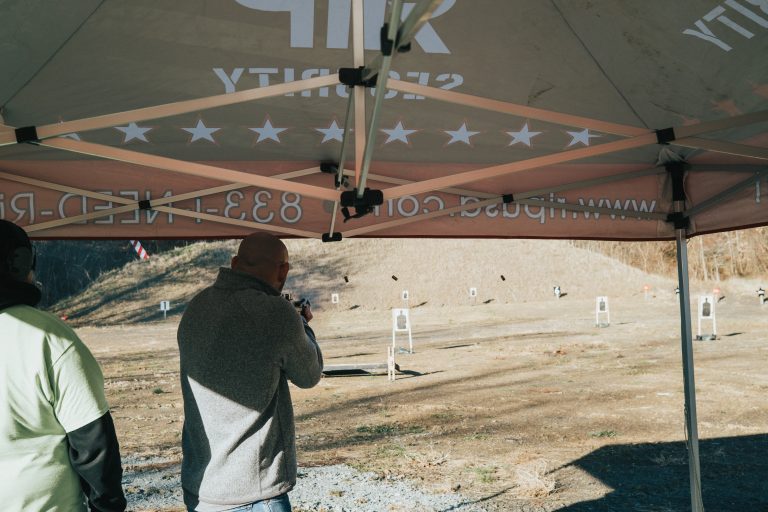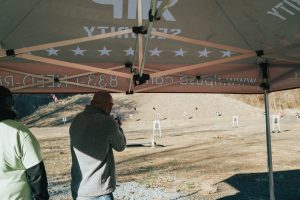 Long-Range Rifle
For those interested in learning the essentials of long-range shooting, we offer training courses that teach rifle owners how to operate their firearms with accuracy and precision.
Through our long-range rifle training, we'll help you gain an understanding of shooting fundamentals like ballistics, scope theory, trigger control, recoil management and other best practices that will enable you to fire accurately from a great distance. When you train with us, we'll teach you how to shoot both stationary and moving targets from hundreds of yards away.
LEARN MORE
Experience Weapons Training at Our Advanced Training Facility
If you're looking for advanced firearms training run by seasoned professionals, choose ZIG. Our programs take place in our full-service training facility, and the weapons training sessions include ample time on our impressive gun range. As a company of passionate and friendly instructors, we're proud to be a trusted source for safety training in the Pittsburgh area and beyond.
Contact us to find firearms training near you today or visit our course listing page!
CONTACT US